One of the solutions to optimize your site is internal and external link building. This will improve your website SEO and ranking in Google. But link building can be like a double-edged sword for your website; Because by breaking the link you used inside your site, all your efforts in SEO will be destroyed! In this article, we explain what a broken link means and how these types of links waste our efforts. So, stay with epsi blog until the end.
What is a broken link?
It must have happened to you to search for something and after clicking on the desired link, you will encounter a 404 error. In fact, broken links are the links that do not get you to your destination and leave the user search and of course Google bots ineffective. These links were once valid and executable, but for some reason they become inaccessible and are called broken links.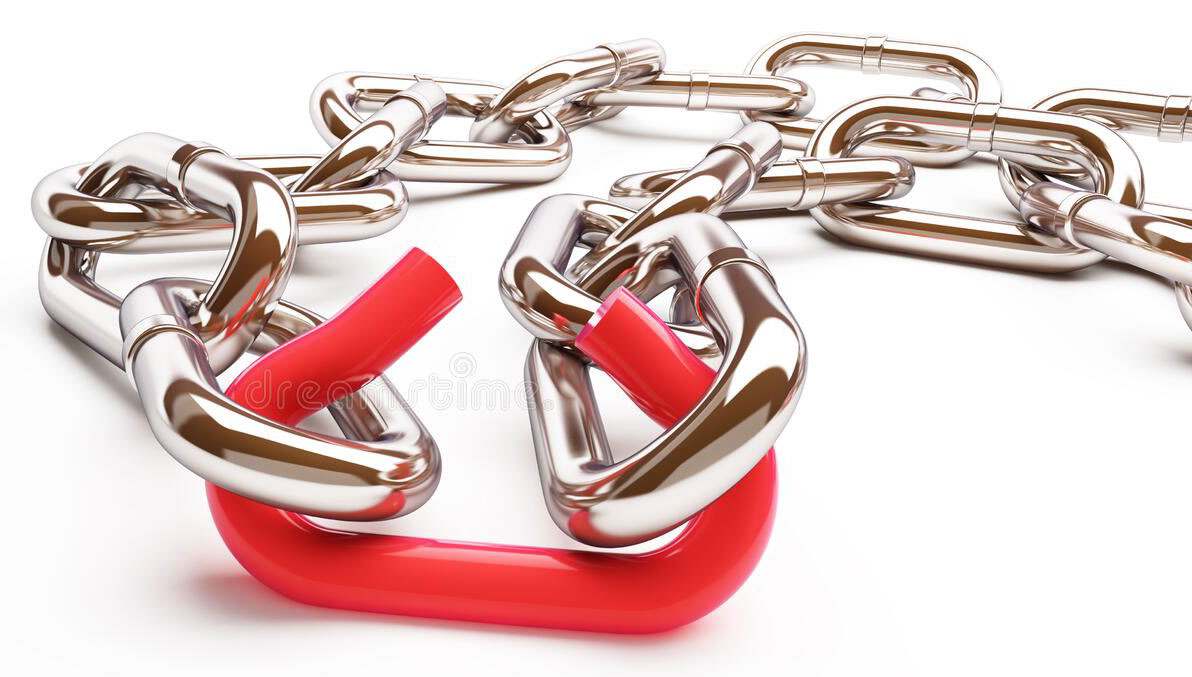 Get to know the broken link type
There are generally two types of broken links, each of which has detrimental effects on the website and its optimization.
Internal broken links
When you click on a link from one website and go to another page on the same site, you are actually selecting an internal link. When your selected link encounters an error, you are dealing with an internal broken link.
External broken link
When you are reading content from a specific website and clicking on the link that is introduced in the content, you enter another website, you are faced with an external link. If the target page is not available from the destination website, you may have encountered an external broken link.
What is the reason for the broken link?
There is a famous proverb that says: (prevention is better than cure); So, we need to know the reasons for the links being broken. That way we can prevent this from happening. Broken links are generally made for two reasons:
When you edit the URL of a page on your site, the previous link will be broken. Now if users search for the previous address, they will get an error.

If you delete a page from your site and do not define any alternative for it, a broken link will be created. When users enter the deleted page, they will encounter a 404 error.
Why should we remove broken links from our website?
Suppose when you are optimizing your website, you link your content to one of the relevant websites. After a while, the desired page on that site will be removed. Now, if Google crawlers are checking your site, they will enter the links you have used in your content, and if that link is broken, a negative score will be registered for your website. In fact, having a broken link on the site will cause Google crawlers to be disappointed with the quality of your site.
Also, when users click on a link and encounter an error, they may leave the site and a negative mentality from your website will remain in their mind. Having said that, broken links will have a detrimental effect on your credibility on search engine and your users, so get rid of these problems on your site as soon as possible.
How do broken links damage SEO?
One of the most important criteria for Google to increase a website's ranking is the number and quality of referral links in the content. Having a broken link on the website is a signpost against the movement of Google crawlers. Stopping crawlers will have dire consequences for your site and will reduce your search engine value and credibility. Now, if you want to know more exactly what the effect of broken links is on SEO, it can be said that the more broken links, the lower the site rankings.
How to remove page 404 from your website?
Entering 404 pages is very annoying for users and will lead to their fast exit from your website. In order to prevent the user from encountering this error, we must follow the following 3 recommendations: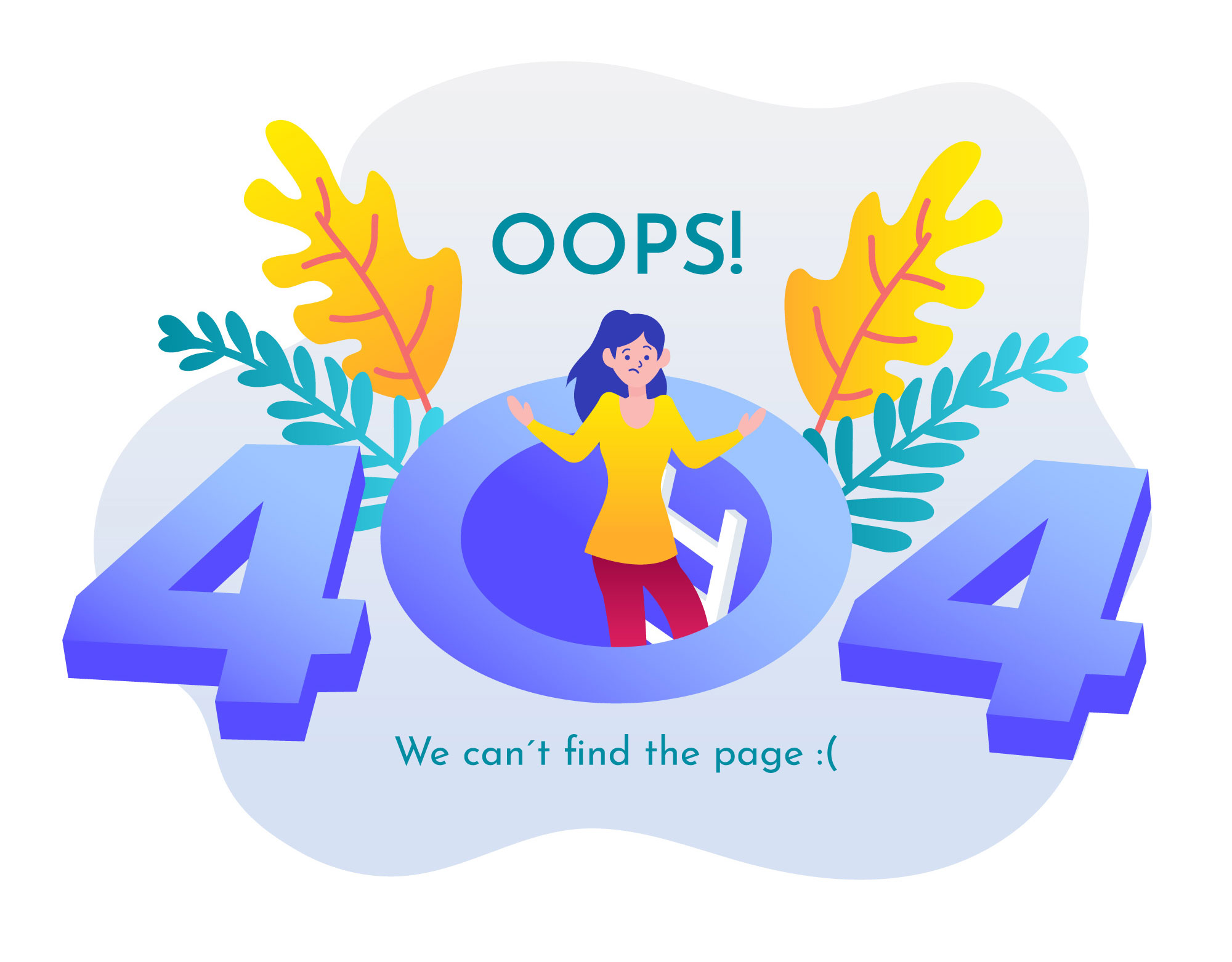 Do not delete the content, edit it
Sometimes content needs to be removed from the site, but this will damage the website. A better solution is to edit the content so that users do not encounter broken links.
Use Epsi link shortener services
One of the best solutions to change link destination and have insight about your links is using epsi link shortener services. When your destination link changes, it's best not to delete the content and use a short link instead so you can change the destination address.
Now imagine a link from another website to a page of your website and after a while your link address changes and you no longer have access to the author of the linking website, what is the solution?
If you have used the Epsi link shortener, in addition to viewing the statistics of visits and clicks on the link, you can change the target page link from within your control panel whenever you want.
Navigate users with a 301 redirect
If you want to change the URL of a content, you can use a 301 redirect. Using this method, when the user clicks on the changed link, he will not encounter a painful 404 error, but will enter a new address.
What is the solution to fix a broken link?
Until this part of the article, you will find out the reason for the broken link. We also explained why we should keep them away from our website. In the following, we will tell you what you should do to completely clean your site if your site is infected with these links.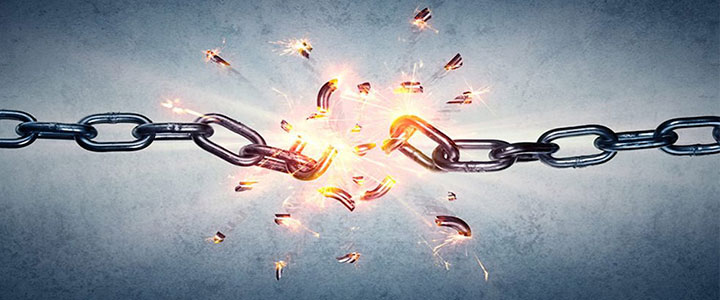 Step 1: Find broken links on the website
In this step, you must find all the broken links using special tools. There are various tools and methods to find these malicious links. Here are the most important and convenient tools and how to work with them.
How to find broken links?
Here are some ways to find Broken Links.
Google Search Console
One of the most effective tools for finding and fixing broken links is Google Search Console. To do this, you need to go to the Coverage option and click on the options that are related to the 404 pages to display a list of 404 pages of your site. Links to pages 404 are broken and need to be fixed.
Screaming Frog tool
Screaming Frog is another SEO tool that is used to investigate website problems. This tool can be easily installed on your system and checks the domain of the website and can find internal and external links that have problems. This software checks up to 500 links for your domain for free.
Broken Link Checker Chrome extension plugin
To use this plugin, just download it and add it to your Chrome browser. In addition, Check My Links and SEO Minon are other Google Chrome extensions that check the status of links.
Step 2: Repair the broken link
To fix deleted and broken links, you can choose one of the following methods:
Replace broken links with new ones.

Remove broken links.

Use the Epsi link shortener and the option to change the target link through your control panel
And at the end
In this article, you will find out what broken links are and why we need to get rid of them so quickly. Broken links are actually URLs that we will not get after clicking on. Remember that having a broken link on your website, like a deadly poison, will have a direct effect on your website SEO; So, try to get rid of them using principled methods and protect your website from serious damage.